New book: Trauma – Flucht – Asyl: Ein interdisziplinäres Handbuch für Beratung, Betreuung und Behandlung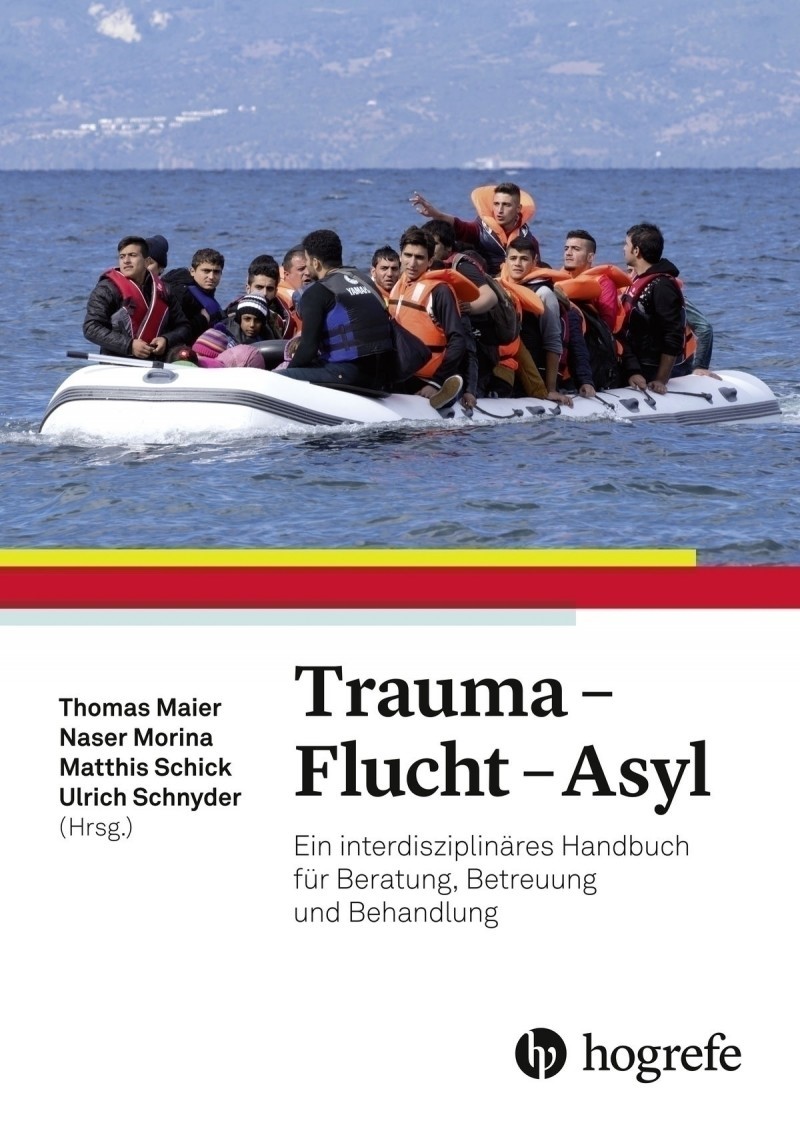 By Louise Juul Hansen, January 21, 2019
Trauma – Flucht – Asyl: Ein interdisziplinäres Handbuch für Beratung, Betreuung und Behandlung (Trauma – Flight- Asylum: An interdisciplinary handbook for counselling, care and treatment)
A German language book on mental health of refugees with trauma complaints will be available in bookshops and online as of this week. Three of the four editors are STRENGTHS collaborators: Naser Morina, Matthis Schick, and Ulrich Schnyder who are all from the University of Zurich. A quote from the foreword, written by Peter Ventevogel (UNHCR):
"Increasingly, task sharing has become an accepted element of the humanitarian mental health response in refugee settings. One of these approaches is Problem Management Plus, a five session therapy for common mental health conditions that is based on behavioural activation and problem solving techniques and that can be provided by trained lay workers, including refugees themselves. This approach is now also being introduced in high income countries (Sijbrandij, 2017). Interestingly, attempts at working with refugees as lay counsellors in high income countries are at times complicated due to legal restrictions for asylum seekers to work and professional regulations prohibiting non-professionals to be involved in counselling and psychotherapy. I believe that the mental health care systems in Western Europe can learn valuable lessons from the mental health work in humanitarian settings with strong participation of refugees in improving the wellbeing of themselves, their families and their communities."
Maier, T., Morina, N., Schick, M. & Schnyder, U. (eds.), Trauma – Flucht – Asyl: Ein interdisziplinäres Handbuch für Beratung, Betreuung und Behandlung ('Trauma – Flight- Asylum: An interdisciplinary handbook for counselling, care and treatment'). Hogrefe: Bern (2019).